MILLSBORO, Del. – June 3, 2020 – Allen Harim, a leading producer and processor of No Antibiotic Chicken on Delmarva, awarded five students with the Allen Harim Legacy Scholarship, which provides a $2,500 financial award for college.
The Allen Harim Legacy Scholarship was created in 2017 when the company announced they would be using savings from a newly installed solar project to create the program.
Children of employees and contract growers wanting to attend college or trade schools were eligible to apply for the funds. The scholarships are being administered through the Community Foundation of the Eastern Shore.
This year's winners include (in alphabetical order):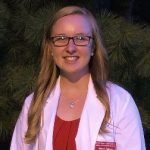 • Tristen Fulton, of Lexington, NC. Her parents, Rodney and Donna Fulton, have been contract poultry growers for Allen Harim since 2009. She received her Bachelor of Science degree in Animal Science from Iowa State University and is currently enrolled as a full-time student there in the Veterinary Medicine program. Tristen serves as a student lab assistant in the Clinical Microbiology Lab and serves as a student assistant for the Bovine Embryo Transfer services within the College of Veterinary Medicine. She would eventually like to open her own clinic.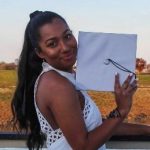 • Nayelis Gonzalez Sanchez, of Seaford, DE. She is the daughter of Jose Gonzalas-Ballar who is the Plant Manager at Pinnacle. She graduated from Sussex Technical High School in 2020. Nayelis will be attending Salisbury University where she will major in Medical Lab Science. She was the president of her class in High School and was a four-year member of the JROTC where she served as a Battalion Commander. In addition, she was a member of the HOSA competing team. She also earned her Certified Nursing Assistant Certification while in High School.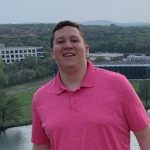 • Chandler Key of Georgetown, DE. His father, Benjamin Key works as a Second Processing Manager at our Harbeson, DE plant. He is a full-time student at Ozark Christian College where he is pursuing a Bachelor of Arts in Student Ministry. Chandler attended Walnut Grove High School in Loganville, GA where he received the University of Georgia Certificate of Merit. He was a member of the school's Steering committee as well as a member of the Chamber of Commerce leadership program where he was able to travel to different high schools and learn leadership techniques from the J.W Fanning Institute of the University of Georgia. He also was a member of his senior class officer team, along with being a FBLA Vice President and varsity captain of the tennis team for two years.
• Alexis Moore of Dover, DE. Her parents, Kenny and Connie Moore, are the owners of Moore Farms and have been contract poultry growers for Allen Harim since 2017. She will be attending the University of Delaware and is pursuing a degree in Agriculture and Business to partner with her family's business. Alexis attended Smyrna High School where she was involved in extracurricular activities such as Blue-Gold Association, Letterman's Club and HOSA. She is also a member of the varsity field hockey and softball teams.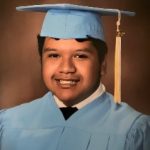 • Francisco Aguilar Narvaes of Lewes. DE. His father, Gilmar Aguilar is an Assistant Supervisor at our Harbeson, DE plant. He will be attending the Fashion Institute of Technology in pursuit of becoming a graphic designer. Francisco attended Cape Henlopen High School and served as a member of the Green Club, National Honors Society and GSA. While in high school, CAMP Rehoboth selected his work for their "Generations" Art show. In addition, he participated in art shows for his school and community.