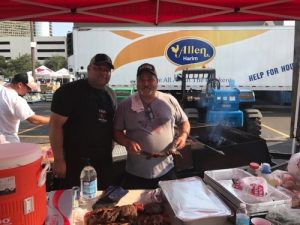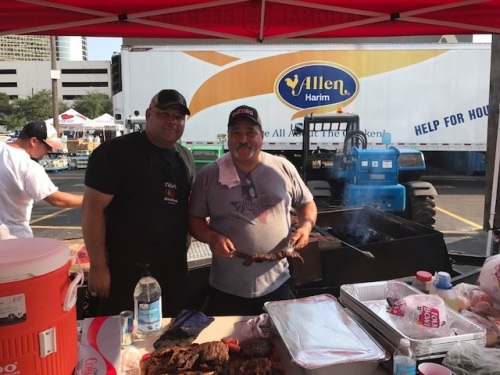 SEAFORD, Del. – September 20, 2017 — Allen Harim, a leading producer and processor of No Antibiotic Ever chicken on Delmarva, today sent 40 tons of chicken to Florida to help assist with relief efforts following Hurricane Irma. They are expected to arrive on Friday.
"On behalf of everyone at Allen Harim, our hearts and prayers are with all the people who have been impacted by the Hurricanes this year," said Joe Moran, President and CEO of Allen Harim. "We felt compelled to help out and sending some of our chicken to help feed those impacted is a small gesture that we hope makes a difference for some."
The first truckload of 40,000 pounds of chicken will be heading to Jacksonville, to Feeding Northeast Florida, a food bank that works with 160 service agencies in eight counties to feed more than 12 million people last year.
Residents of Jacksonville and the surrounding areas continue to suffer from power outages and the aftermath of the most severe flooding that area has ever experienced.
The second load of 40,000 pounds of chicken will be heading further south to Feeding South Florida, a food bank located just north of Miami. Officials there said the food bank lost power and the contents of their cold storage areas, some of which quit working even when power was restored. They've been repairing those units and welcome the opportunity to start over with chicken from Allen Harim.
Feeding South Florida has also been trying to serve the hardest hit areas of the Florida Keys, and serves the populated counties of Palm Beach, Broward, Miami-Dade and Monroe.
Both food banks are part of Feeding America, the nation's leading domestic hunger-relief organization, comprised of 200 food banks throughout the United States.
Allen Harim also recently donated 40,000 pounds of chicken to Houston, Texas, to help out in the aftermath of Hurricane Harvey.